What is Touch Typing?
Last Updated : March 8, 2023
Touch typing is a method of typing on a computer keyboard or typewriter where the typist looks at the keyboard only occasionally and relies mostly on muscle memory to find the keys instead of using visual search. This method is also known as blind typing or touch typing.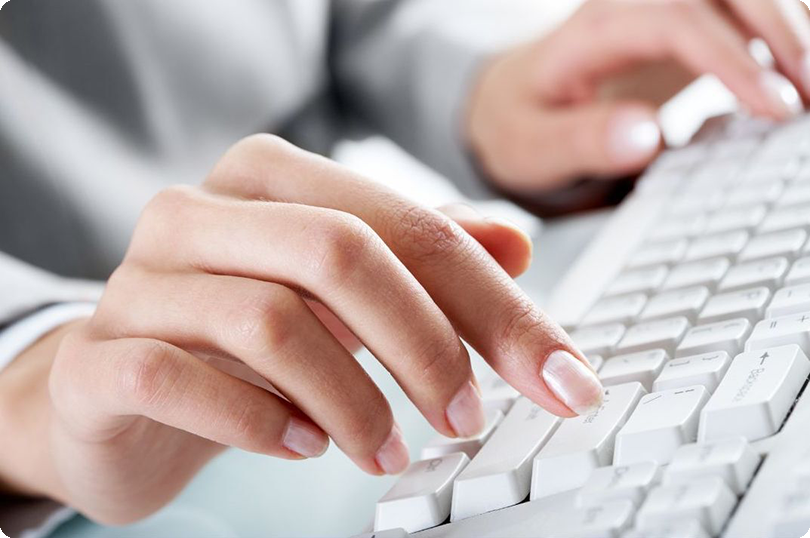 The aim of touch typing is to type as quickly and accurately as possible without looking at the keyboard, which helps to increase typing speed and efficiency. Touch typing typically involves the use of all ten fingers and involves training to build up muscle memory, which allows for faster and more accurate typing.
The history of touch typing dates back to the late 1800s, when a man named Christopher Sholes, a newspaper editor and printer, invented the first commercially successful typewriter. Sholes designed the machine with a QWERTY keyboard, which became the standard for all typewriters. Sholes' goal was to create a keyboard layout that would prevent the typebars of his mechanical typewriter from jamming. He accomplished this by placing commonly used letter pairs on opposite sides of the keyboard and spacing out the keys for easy access. The name "QWERTY" comes from the first six letters in the top row of the keyboard. Despite the advent of modern keyboards and other input devices, the QWERTY keyboard remains the standard for typing in many languages today. In the late 19th century, the first typing schools were established to teach people how to type efficiently on manual typewriters.
The widespread use of computers in the 1980s and 1990s popularized touch typing as a skill, and typing software and typing games were developed to help people improve their typing speed and accuracy. With the advent of smartphones and other mobile devices, touch typing has become an essential skill for many people as they frequently type on virtual keyboards.
Today, touch typing is taught in many schools as a practical skill and is considered an important job requirement for many positions in the modern workplace. In addition, the development of keyboard designs specifically aimed at making touch typing easier, such as the ergonomic keyboard, has made touch typing more accessible and comfortable for people.