Typing Speed Test: Calculate Your Words Per Minute (WPM)
Last Updated : February 24, 2023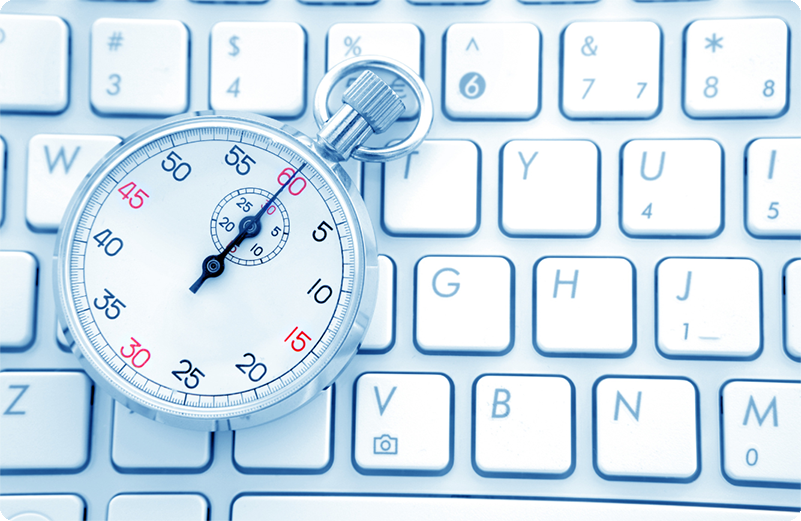 In the early 1900s, touch typing began to gain popularity as a skill that would allow typists to work more efficiently and increase their typing speed. In today's job market, having good computer skills and the ability to type fast can set you apart from other candidates. Be sure to include your typing speed in words per minute (WPM) on your resume.
In today's job market, having good computer skills and the ability to type fast can set you apart from other candidates. Some jobs may require you to take a typing test to qualify for the position that you are applying for.
Here is how you can take a typing speed test and calculate your words per minute:
Use a typing tutor or typing practice program to help you improve your skills. A typing program provides lessons and exercises to help you learn the proper typing techniques, increasing your typing speed and accuracy. There are several typing programs and courses available, some of which are free and some of which require a paid subscription. You may be wondering what the difference is and if a typing program is worth the small investment. There are several reasons why you should not choose a free typing program:
Choose a typing test website or software. There are many free typing speed test websites available online. These typing tests act as a calculator to determine your typing speed.

Start the test. Most typing speed tests are timed, so you'll need to type as many words as you can within a specific time frame. This usually ranges from one to five minutes.

Keep typing until the test is over. You'll usually see the words you need to type appear on the screen, and you'll have to type them as accurately and quickly as you can.

Check your typing speed. Once the test is over, the website or software will calculate your typing speed and show you the result in words per minute (WPM).

Repeat the test. To get a more accurate idea of your typing speed, you can repeat the test multiple times and average out the results.
Keep in mind that typing speed can vary depending on several factors, such as typing accuracy, familiarity with the text, and your overall typing proficiency.
Tips to prepare for a typing test:
Practice regularly: Regular practice is the key to improving your typing speed and accuracy. Start with simple text and gradually increase the difficulty level as you progress.

Use the correct posture: Make sure you are sitting in a comfortable position with your back straight and hands resting on the keyboard.

Use proper finger placement: Place your fingers on the home row keys and make sure to use the correct finger for each key.

Get familiar with the keyboard: Know the layout of the keyboard, including the location of all the keys and symbols.

Focus on accuracy: Typing fast is important, but accuracy is even more important. Make sure to type each character correctly, even if it slows you down.

Take breaks: Regular breaks will help you avoid fatigue and stay focused during the test.

Stay calm: Try to stay relaxed and focused during the test. Don't get too stressed or nervous, as it can negatively impact your typing performance.
Take a typing speed test at https://www.atrtonline.ca/content-web/online-test.html.